How to Prep for Cyber Weekend
This year, Black Friday/Cyber Monday weekend is going to look a lot different than in the past. Instead of standing in long lines wrapped around the building at 3 AM, we'll be behind our computer screens searching the internet for deals all weekend long. So, while we're all accustomed to online shopping, none of us can be fully prepared for what this year's Cyber Weekend will bring. But fear not...we're here to help by sharing our top tips on how to prepare for this year's BEST...WEEKEND...EVER!
1. Pre-load your cart
When Black Friday deals drop, items can move FAST. Increase your chances of getting what you want by doing some "window shopping" beforehand and loading your cart as if you were going to buy them. That way, when Black Friday deals drop, all you have to do is go to your cart, enter the promo code, and voila!
You should also know that internet speeds are notoriously slow on Black Friday and Cyber Monday due to heavy usage. Increased site traffic can also lead to slow page-load times. Here's a pro-tip: have multiple devices nearby for your shopping. If your computer is slow to load, use your phone. If your phone is moving slow, try disconnecting from wi-fi and using your carrier's network.
2. Take advantage of pre-Black Friday sales
Why wouldn't you want to wait for bigger savings? We know…this sounds crazy. But, trust us on this one. Imagine getting all the way to checkout and getting a notification that items in your cart have sold out...*face in palm*.
On Black Friday, hundreds and even thousands of other people are waiting to buy the exact same item as you at the exact same time. Chances are, not everyone is going to be able to get their hands on the items that they want. That's why taking advantage of pre-Black Friday sales is a win-win. Your chances of getting what you want are exponentially higher and you still get to save some coin!
3. Don't just shop for yourself
We know…you want everything for yourself. But, there is nothing worse than waiting until the week before Christmas to figure out what you are getting your loved ones. This year, we may not have the luxury of being able to run to the mall to pick up last minute gifts. Even if so, imagine how long the lines will be with capacity limits in stores.
Given these new circumstances, Black Friday will be an especially important time to make sure that your purchases make it to you in time for the holidays and that you are paying the lowest prices of the season. If you decide to wait until after Black Friday to do your shopping, make sure you account for processing and shipping times, which can take anywhere from a couple days to a couple weeks. Fortunately, at Embee Boutique, we guarantee orders will be processed and shipped out within 1-3 business days, so you won't have to wait forever for your orders!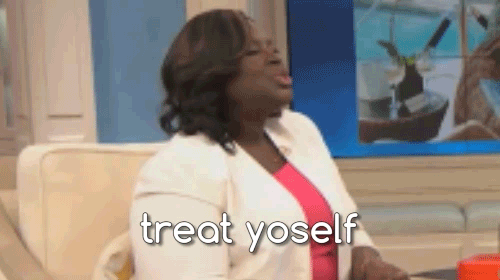 4. Take care of yourself and your health
Most shopping will be conducted online this year. This means, that many consumers will be spending hours behind a bright computer screen. Make sure that you are taking care of yourself by staying hydrated, eating balanced meals and taking breaks. Of course, it is nice to snag great deals, but your health is the most important!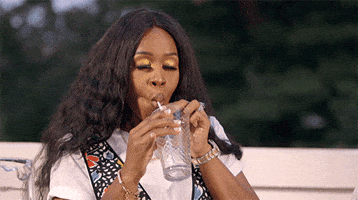 5. Find amazing deals on Instagram
Find amazing deals and new brands to shop through Instagram's hashtags. It's easy! Search for hashtags like #blackfriday and #blackfriday2020. To find more specific items, just search related hashtags. For instance, if you are looking for a super comfy loungewear set to gift your bestie, search #loungewearchic and see what you can find.
You may find a mix of brands promoting their products through these hashtags and influencers/everyday users that have tagged brands. This is a perfect way to discover new companies! Here's a helpful tip: searching smaller hashtags with around 10k-50k posts can help you discover smaller brands. Many consumers are choosing to shop small this holiday season to support small and local businesses during these tough times.
6. Check your email
If you have 10,354 unread emails, now (and around your birthday) is the perfect time to check them to find coupons and promo codes. Chances are, you have some deals laying around in your inbox or information about early access to Black Friday and Cyber Monday sales. Tip: use the search function to search keywords like coupon, promo code, Black Friday, Cyber Monday and sale, so that you don't have to sift through all the junk and you can get right to the good stuff!
7. Protect your personal information
Before inputting your credit card number or personal information, make sure that you are shopping a secure site and you are aware of the site's privacy policy. You'll know if a site is secure if it has a lock symbol next to the web address or if the site reads "https://" before the domain name (the "s" stands for secure).
Why is this important? Because if a site is secure, your credit card or payment information is encrypted and cannot be accessed by the site owner. Therefore, your card is never kept on file or accessible by others. If you're still skeptical of inputing your card information to a website, check to see if there are third-party payment options. Embee Boutique offers several payment options through third-parties including PayPal, Afterpay and more. 
8. Shop now. Pay later.
The best part about shopping Embee Boutique's Cyber Weekend sale is that you don't even have to pay for it right away. Earlier this month, we partnered with Afterpay USA to provide our customers with an option to pay for their purchase with four interest-fee installments. This works just like any other purchase. Checkout using Afterpay and we will ship your items to you right away. No credit checks. No interest. No headache. Learn more at afterpay.com and find other retailers who have partnered with them!